Hello World! Here's a tutorial on how to get a 'no makeup' everyday makeup look. (Please excuse my crazy eyes, I don't know how to take normal photos 😛.)
Step 1: Wash and moisturize you face. Skin care is the most important step in any makeup routine. Starting with a clean moisturized face will help your makeup stay on longer.
Step 2: Prime! For this look, I used the Maybelline Master Prime by Face Studio - Blur +Illuminate.
Step 3: Color Correct!
Color correcting is a lifesaving makeup trick. It allows you to use less foundation and concealer, while still covering up those little imperfections. I used the orange corrector from L.A. Girl HD Pro Concealer. I applied it to the dark spots on my face, and under my eyes, and blended it out with a sponge.
Check it out here!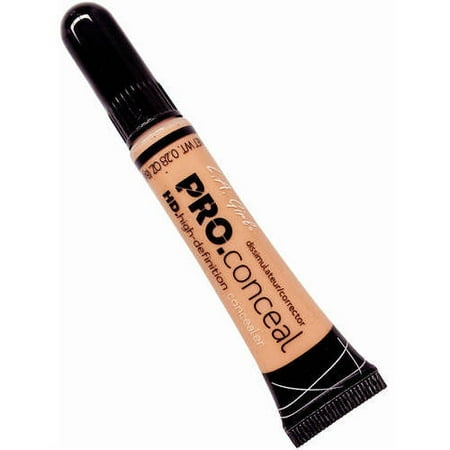 Step 4: Foundation.
Apply a mattifying foundation using a dense makeup brush for maximum control. For this look, I used Maybelline Fit Me Matte +Poreless in the shade 355 Coconut.
Check it out here!
Step 5: Concealer.
Apply a skin tone concealer under eye in a triangle shape from inner corner to top of your cheek bones if you have a wider face like me, and if you have a narrower face, apply in a round shape right under your eye. Also apply along the bridge of your nose, and on your chin.Then blend it out with a sponge, and set it with a translucent powder. I used Maybelline Super Stay Better Skin Concealer + Corrector in the shade Medium/Deep.
Check it out here!
Step 6: Fill in your eyebrows.
I have pretty thick eyebrows, so they don't need that much filling in, but I still do it. There is no universal way to fill your eyebrows, but I think using a pencil is the easier way to get your desired shape. I used the Anastasia Beverly Hill Brow Definer in the shade Dark Brown.
Check it out here!
Step 7: Eyes!
First using a fluffy eye brush, I applied a skin tone color in my crease using sweeping motions. Next using the same brush, I applied a darker brown color in the outer corners of my eye. Then, using a flat brush, I applied sparkly brown color on my lids, patting not swiping, to build the color. Then I used a cream color to highlight the arch in my brow and the inner corners of my eyes using a pointed brush. For this look, I used The Nudes palette by Maybelline.
Check it out here!
Step 8: Eyeliner and mascara.
Finish off your eyes by applying a black liquid eyeliner and black mascara to your upper and lower lash line. I used Eye Studio Master Precise Liquid Liner by Maybelline and the Great Lash Mascara also by Maybelline.
Check out the liner here!
Mascara here!
Step 9: Set your face!
Keep your makeup in place, by using a makeup setting spray. I used e.l.f. Makeup Mist & Set.
Check it out here!
Step 10: Lip gloss!
Apply a nude pink lip gloss. I used one from the Sephora Collection Lip Artist Palette.
Check it out here!
Step 11: Selfie! Not a necessary step, but who wouldn't want to show off their fabulous makeup!
And that's all folks. Until next time!
~Kerin