Hello World! Today's makeup look is a twist on the normal smokey eye look, using blue! And a red lip for extra dramatic flare!
Step 1: As always wash and moisturize your face.
Skin care is the most important step in any makeup routine. Starting with a clean moisturized face will help your makeup stay on longer. I used Clean & Clear ESSENTIALS Foaming Facial Cleanser and Clean & Clear Dual Action Moisturizer.
Step 2: Prime!
For this look, I used the
Benefit POREfessional - matte rescue
and
Make Up Forever Step One Mattifying Primer.
These are both really good for oily skin types.
Step 3: Color Correct!
I used the orange corrector from
L.A. Girl HD Pro Concealer
. I applied it to the dark spots on my face and under my eyes, and blended it out with a sponge.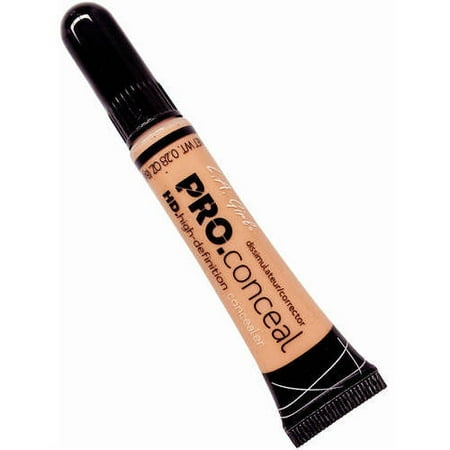 Step 4: Foundation.
I like to apply my foundation first using my fingers, so I can see how much foundation I'm applying to each area of my face, and then blend it out using a sponge. For this look, I used
Kat Von D Lock it Foundation in the shade Deep 78
.
Step 5: Concealer.
Apply a concealer that's 1-2 shades lighter than your normal shade under eye in a triangle shape from inner corner to top of your cheek bones if you have a wider face like me. If you have a narrower face, apply in a round shape right under your eye. Also apply along the bridge of your nose, and on your chin.Then blend it out with a sponge, and "bake" with a translucent powder. I used
Mary Kay concealer
in the shade Beige 2 and the
Laura Mercier Translucent Loose Setting Powder.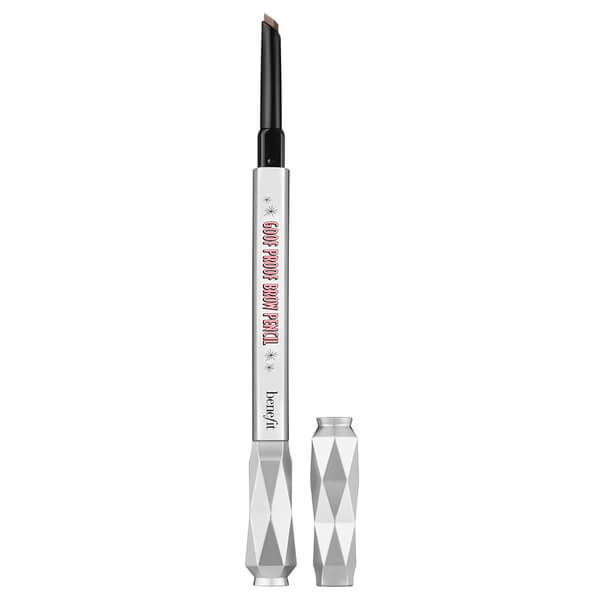 Step 6: Fill in your eyebrows.
While your concealer is "baking" fill in your brows. I used the
Benefit Goof Proof Brow pencil
in the shade deep 05 to fill in my brows and the
Benefit Ready, Set, Brow!
24-Hour setting gel to set them.
Get Perks! See all active offers at Benefit Cosmetics.
Step 7: Eyes! Apply your eye makeup, while your concealer is still "baking".
a. Using a fluffy eye brush, apply a skin tone color in your crease as the transition color.
b. Apply a dark brown color to the inner and outer corners of your eyes.
c. Using a flat brush, apply a taupe color to your lids
d. Apply a dark blue/navy color to your lids
e. Using a pointed brush, apply light shimmery cream color to the inner corner
f. Apply that same color to the brow bone
g. Using a tampered brush, apply the dark blue and dark brown to your waterline
For this look, I used the
Too Faced Semi-Sweet Chocolate Bar
palette. I used the colors Truffled (a), Hot Fudge(b&g)), Mousse(c), Blueberry Swirl(d&g), and Butter Pecan(e&f).
Step 8: Blush!
First dust off the excess powder from your "baking", then apply blush in a sweeping motion from the apples of your cheeks to your temples using a fluffy brush. I used the
e.l.f Powder Blush Palette
in dark, using the color in the 4th quadrant.
Step 9: Highlight & Contour!
Highlighting and contouring differs depending on your face shape, so I can't go into detail about the different techniques for every face shape. I have a heart shaped face, so this what I did. I applied my contour shade into the hallows of my cheeks, along my jawline, to my temples, and along my hairline using a flat foundation brush. I also applied contour outside both sides of the bridge of my noise. I used the color 'Hot Fudge' from the
Too Faced Semi-Sweet Chocolate Bar
palette to contour.
I applied my highlighter right above the apples of my cheeks and along the bridge of my nose, and to the tip of my nose using a powder brush. I used the Artist Couture Diamond Glow Powder in the shade
Illuminati
, which is a true gold color.
Step 10: Eyeliner and mascara.
Finish off your eyes by tight-lining your eyes with a black liquid eyeliner and applying black mascara to your upper and lower lash line. I used
Eye Studio Master Precise Liquid Liner
by Maybelline and
Benefit They're Real!
mascara.


Step 11: Set your face!
Keep your makeup in place, by using a makeup setting spray. I used
e.l.f. Makeup Mist & Set
.
Step 12: Lips!
Apply a red lipstick or gloss. I used the
Maybelline Viva Matte Liquid
in the shade Red Punch.
Step 13: Selfie! Share on Facebook, Instagram, Snapchat, kerinskorner.com, etc.
Bon Voyage!
~Kerin