Friday, August 28, 2020
 Hello World!
It was the first weekend of movie theater re-opening, and this is what we got!
Thursday, August 27, 2020
 Hello World!
So thanks to COVID, I think we've all been spending more time on streaming services. Now I was already a binge-watcher, so that didn't really change, but I thought I'd let you guys now what I've been watching on Netflix. So here's my top ten Netflix shows (Netflix originals - not just shows I watch on Netflix because I can't be bothered to keep up with watching the show every week)
 1. Queer Eye
"You being your true self isn't going to offend anybody. It's very unlikely that people are going to cause you an issue just because you are being yourself. And if they're concerned, that's on them. You're happy." — Tan France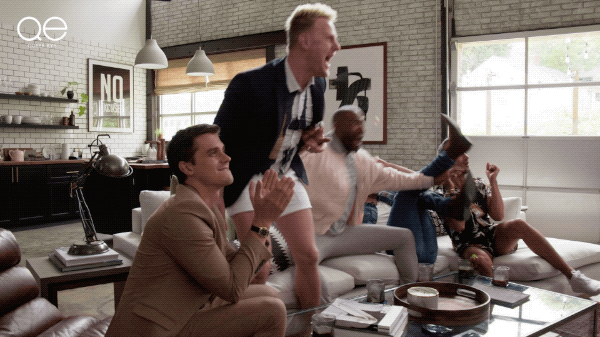 This show just brings me pure joy, and that's all I'm going say about it!
Tuesday, August 25, 2020
Hello World!
Happy Belated Kobe Day...Happy Pre-Hump day... hmmm... neither one of those really work, but today is Tuesday, August 25,2020, and I am back, so Happy Tuesday. Happy Welcome Back Tuesday! I don't know what I'm saying. It's been so long since I've done this. In fact it's been exactly 2 years. That's right, my last post was 2 years ago today. That's crazy.