Hello World!
Yes, I know today is Wednesday, and Tuesdays with Kerin are supposed to be on Tuesdays. And yes, I know I missed my post yesterday. But are we really surprised? You knew I was bound to miss a post eventually. But alas, the Tuesday post is still happening. Just a day late!
I don't really have anything to update you guys on. I didn't really do anything last week. If I wasn't doing anything, then why did I miss my post? I dunno... I'm lazy.
My DirecTV was installed on Saturday, and so far so good. I did end up seeing Black Panther again, in fact I have seen it 3 times now. I don't anticipated seeing it again in theaters, but you never know.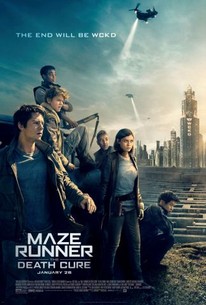 I did finally see the last Maze Runner, and I really liked it. I haven't written my movie review for this week, so I'll probably post it tomorrow. (Another late post). But let me know in the comments, what movie I should review. I have some options: Fifty Shades Freed, Maze Runner: Death Cure, The Darkest Hour, or Lady Bird. I'm currently participating the Regal Best Picture Film Festival, so I'm watching all the movies that were nominated for Best Picture at the Academy Awards. I was thinking of doing a full dedicated post next week of reviews of all the nominated movies together, but I don't know.
Well that's all for now! See you tomorrow with my review!
If there are any specific posts you'd like to see, let know via comment, twitter, instagram, etc.
P.S. If you have a google account, make sure to hit the follow button on the top left to follow the blog
P.S.S. Follow me on twitter and instagram @kerinskorner to stay up to date!