Hello World!
e.l.f. cosmetics is one of my favorite brands, because they make really good products and they are insanely affordable. I created this look using some of my favorite e.l.f. products.
If you're looking for some affordable makeup that works, I recommend checking out e.l.f. Here's a list of what I think are their best products, and what everyone should have in their makeup kits!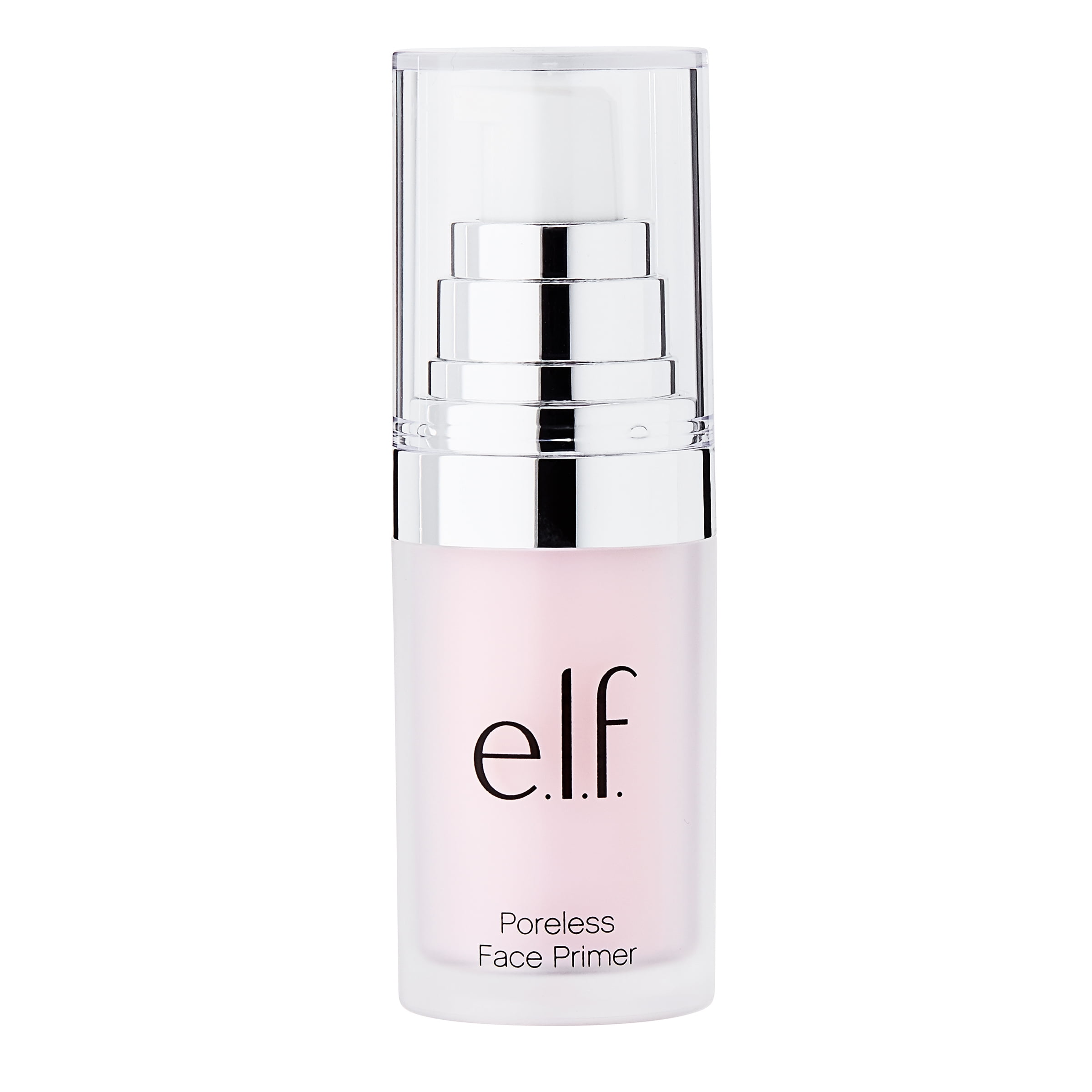 This is a great primer. It smooths out your skin, and blurs imperfections, so you have an even canvas for makeup application.
It is also i
nfused with Tea Tree and Vitamins A & E for restorative benefits.
This foundation is full-coverage, lightweight, and blends to a demi-matte finish.The only drawback is that the shade range is very limited. I wear the shade Coco.
Instant Lift Brow Pencil - $2
I LOVE this brow pencil! It has a precise tip that makes it easy to define, shape, and fill in your brows. It glides on really easy. It comes in 3 colors. I use the shade Deep Brown, and I think it has the perfect balance between warm and neutral.
Prime & Stay Finishing Powder
- $2
This powder is great for setting your makeup and touch-ups. It reduces the appearance of fines lines and mattifies, to give you a smooth flawless finish.
Mad for Matte Eyeshadow Palettes
- $10
These eyeshadow palettes are very pigmeted and blend easily. I really like the Jewel Pop and the Nude Mood palettes and Nude Mood palette is on sale right now for only $4!
Long-Lasting Lustrous Eyeshadow
- $3
These eyeshadows are super soft and creamy, but they don't dry out. They also blend easily, and pack on a lot of color.
Powder Blush Palette (Dark)
- $6
This hands-down my favorite blush palette. It comes in the perfect shades for dark skin, that you can mix and match. It also blends perfectly and lasts all day!
They recently improved the brush and formula for this mascara, and it's much better. This mascara adds a lot of length and volume.
Makeup Mist & Set
- $6
This setting spray helps your makeup to last all day! It can also be used to revitalize your makeup throughout the day! It also
contains

aloe, green tea, cucumber, and vitamins A, C, and E to soothe and hydrate the skin.
Eye
shadow "C" Brush - $3
This is my favorite eyeshadow blending brush. It has the perfect shape to used for both the crease and the lid. It can also be used with wet or dry products.
If there are any specific posts you'd like to see, let know via comment, twitter, instagram, etc.
P.S. If you have a google account, make sure to hit the follow button on the top left to follow the blog
P.S.S. Follow me on twitter and instagram @kerinskorner to stay up to date!