Hello World,
So last week was a trying time for my son, Mr. Mann. :( On Tuesday, he had to be rushed to the hospital because he could barely move, and he was gagging and choking, and super bloated. Oh the poor baby was in so much pain. So my sister drove like a mad women to get him to the hospital, and then after awhile the doctor comes out, and says he might have GDV, which is when the stomach gets really bloated and then flips over, thus cutting off blood circulation. And that would be a $3000 surgery!
But fortunately, she went back and got some more x-rays, and Mann was looking better and we were able to bring him home that night, just in time to watch the Warriors game. (He knows what his mother's priorities are!)
But I had to stay up all night to make sure he was okay, but for the most part he just slept, but he would randomly get up in the middle of the night, so I was very tired the next day. Wednesday, he still pretty lethargic, but acting more like himself. He had to be on a special diet of chicken and rice, which he loved.
And he was doing fine until Saturday morning, he started throwing up, and so the vet had to come to see him and luckily they were able to fit him in that afternoon.
His doctor said it was probably allergy medication that was making him nauseous, so I needed to cut down on his dosage and she gave him some special food to eat and it looks like Mann's on the up and up!
In completely other news, the Warriors are 8-0! Going to the Western Conference Finals!!! DubNation!!!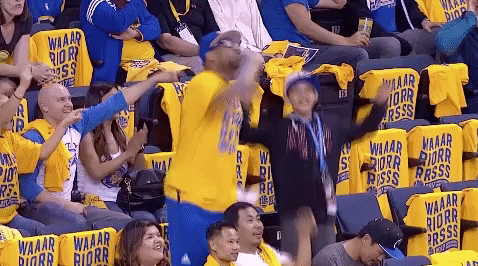 Au Revoir
~Kerin