Hello World!
Dance is a beautiful art. Film is a beautiful art. If you put those two things together you get Dance Movies, which is not such a beautiful art. Dance movies have a reputation for being poorly written, bad acted, and just cringy. But occasionally you stumble upon a dance movie that's okay, maybe even good. But regardless of how "good" the movie actually is, I have found some dance movies to be quite enjoyable. Here's a list of my top ten dance movies.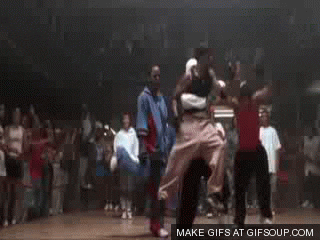 If there are any specific posts you'd like to see, let know via comment, twitter, instagram, etc.
P.S. If you have a google account, make sure to hit the follow button on the top left to follow the blog
P.S.S. Follow me on twitter and instagram @kerinskorner to stay up to date!